"The Care of Bronze Sculpture" by Patrick V. Kipper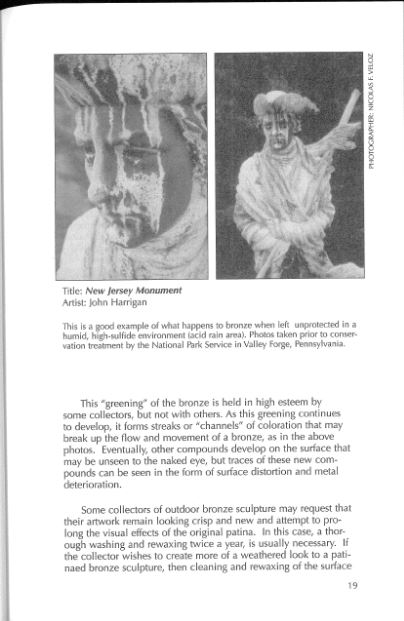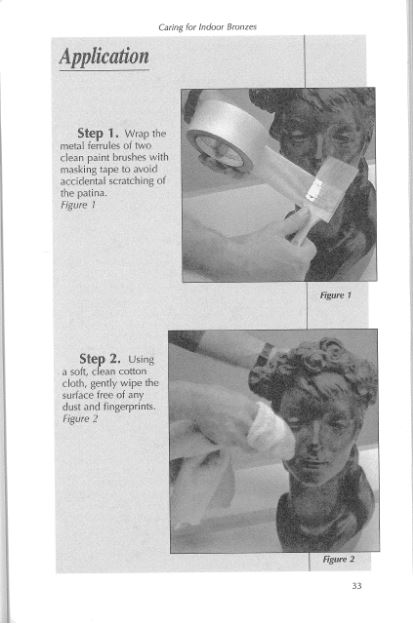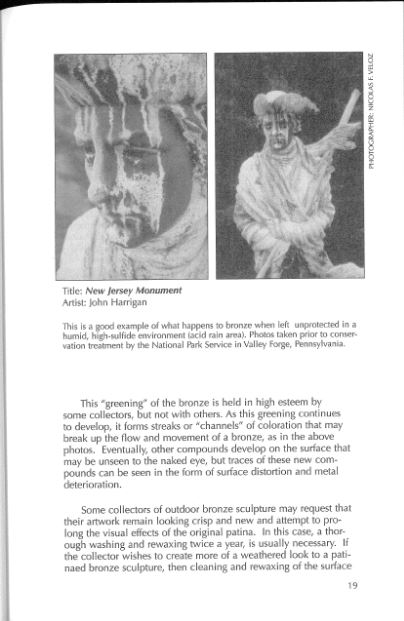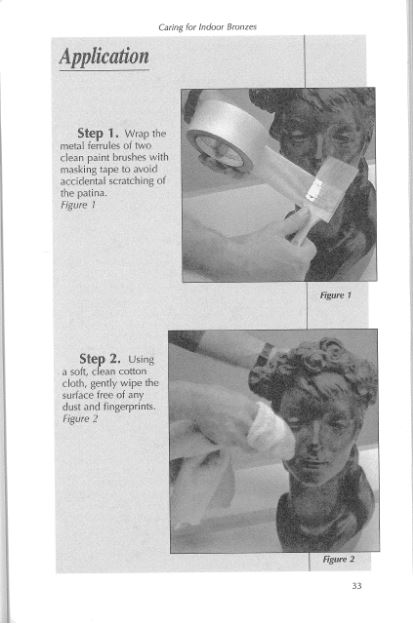 "The Care of Bronze Sculpture" by Patrick V. Kipper
We recommend this book to art collectors, gallery owners, art consultants, and anyone in possession of a bronze sculpture, small or large. In this edition, Patrick Kipper gives simple, detailed instructions on maintaining and preserving indoor and outdoor bronze sculptures. He provides detailed step by step instructions as well as photos to take the collector through this easy process of cleaning and waxing newer bronze castings.
This special fourth edition includes a chapter on Maintaining Art in Public Places that explains the vast differences there are between maintaining art in a private collection as opposed to art within the public's domain. These recommendations are based upon and structured according to the Code of Ethics And Guidelines for practice set forth by the American Institute for Conservation of Historic and Artistic Works (AIC) as well as the author's personal experiences dealing with conservation issues involving public art in many municipalities and large private collections on public display.
Paperback, 96 pages, Published by Path Publications, Fourth edition (August 15, 2007), English, ISBN-10: 0964726912, ISBN-13: 978-0964726918, Product Dimensions: 6.2 x 0.2 x 9.2 inches.